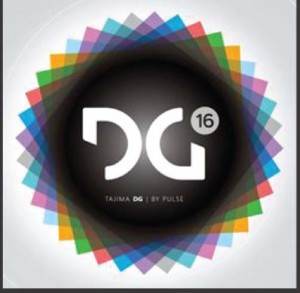 Tajima DG16 by Pulse – Creative Personalization.
DG16 by Pulse offers you more ways to be creative in personalizing products than ever before. You are able to make any design uniquely your own with new fonts, features, stitch settings and editing tools. All of the industry leading features and functionality you need to succeed are now accessible from your mobile device, changing the way you operate your business. Create, monitor and browse your designs from multiple devices through PulseCloud. Whether you design from a desktop computer or use the Variable Data WebApp on your tablet to create multiple designs with ease, you'll always be able to access your DG designs with the swipe of a finger.
New Features & Highlights to DG16
Ribbon Interface
Simplified user interface showing you only the tools relating to the
segment selected.
Flyout menus to reduce clutter and expand your design area.
Fewer clicks to get to your desired result much quicker
Personalization Toolbar
ColorIT allows for easy lightening, darkening or color tints.
WordIT transforms a simple shape into an artistic word collage.
Hundreds of pre-digitized emojis for creative and unique designs
One Click Conversion
Right click on icons to instantly convert segments to different stitch types.
Works with all basic and specialized digitizing tools.
Drag Anchor Path
Quickly edit anchor points, converting vector lines into perfect curves.
Click and drag paths to achieve results that match your background image.
Create Boundary
Automatically outline shapes and convert that outline into any type of stitch segment.
Follow the outline of the shape OR put a circle or box around it.
Combine and Join

Digitize a portion of a shape and easily mirror it into a closed segment.
The mirrored segment will combine with the original automatically.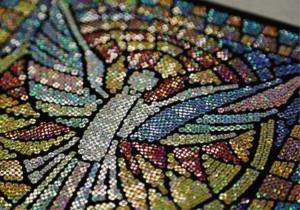 Sequin Paintbrush
Click and drag across an area of sequins to change the color or style.
Easily make changes to your multicolored sequin designs.
Complex Satin

New advanced stitch type for satin with gaps.
Take advantage of the features you love about complex fills and satins in one stitch type.
Set angle lines to follow your desired flow.
Fifteen new standard fonts available to all levels.
Digitized by industry leading experts.
Designed for high volume personalizations.
21 small fonts (between 2mm and 8mm).
Over 150 additional fonts are available available as options.
Sequin, Rhinestone, Chenille fonts also available as options.
Font Creator (Included in Maestro)
Convert digitized characters into an embroidery font.
Control kerning and baselines to ensure flawless lettering
Embroidery i2 for CorelDRAW
Embroidery i2 for CorelDRAW®
A dream-come true technlogy, Embroidery i2 for CorelDRAW®, is a software plug in for CorelDRAW®that creates embroidery inside the graphics program. No need for a separate embroidery software application, no need to learn any new programs or interfaces.
Create logos, artwork or designs in CorelDRAW®, and when you are ready to convert to embroidery, simply assign a stitch effect, adjust any embroidery parameters such as density, pull compensation etc, and the design is ready for the embroidery machine. This is not autodigitizing- or some hocus pocus- although it seems to work like magic. Embroidery i2 is professional embroidery design creation software that is perfect for screen and digital printers, promotional product companies and those who want to create amazing embroidery.
Embroidery i2 offers a short learning curve, so you're ready to embroider sooner. And, you don't have to struggle with independant software packages or be bothered by vector compatibility issues. You're always working inside the CorelDRAW® enviroment you know and love!
Embroidery i2 for Adobe® Illustrator®
Introducing Embroidery i2 for Adobe Illustrator.
A revolutionary new embroidery software plug in that lets you work inside the Adobe Illustrator, the software you love and work with. Embroidery i2 for Adobe Illustrator is intuitive and is loaded with great features. It works on both the Mac and PC.(Yes, it works on a Mac, too) Creates amazing embroidery, and the stitch quality is flawless. Has a short learning curve, so you're ready to embroider sooner. And, you don't have to struggle with independent software packages or be bothered by vector compatibility issues.
No gimmicks, just great software.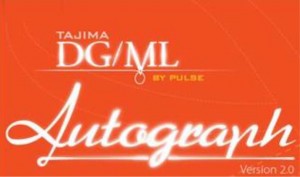 Embroidery Personalization … Autograph is an easy and efficient software solution created by Pulse for embroidery personalization. Garments can be personalized in minutes using Autograph's wide selection of fonts, thread charts, templates and editing tools. Autograph is the perfect embroidery personalization solution for retail businesses.